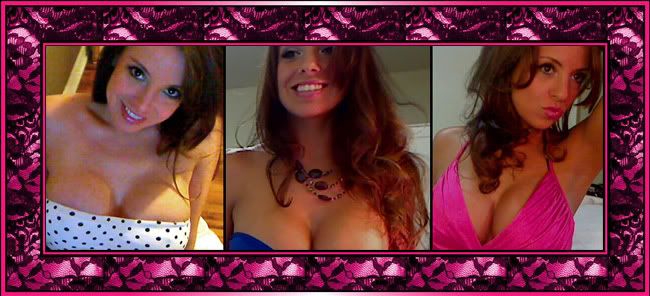 My birthday is Jan 20, but anytime is a good time to send a tribute or a gift from my wishlist.
Contact me at lacyluck@ymail.com for custom clips. Custom videos are filmed in 1080Hd with a DSLR camera. Prices start at $10 per minute.
Hey Jerkoff!
This is a custom order video that is sharable for everyone. No names are used. Want your own custom video? Email me at lacyluck@ymail.com

The order:

Jack off encouragement using the words jackoff, jerkoff, and masturbator. Start out in a sexy, short, and tight dress and high heels. Throughout the video work you way down to being totally nude. Use your hands to make a lot of JO motions. Include a cum countdown at the end. When the countdown gets to 0, instead of just saying "cum" move your hand in the JO motion while gyrating your hips (so almost like you are simulating what I/we are doing) for about 4 or 5 pumps. And let out about 4 or 5 of your girlish squeals.

Like this video? I would also suggest Jack off to This, Red Satin Bra, and Bikini Jack Off.


Lacy Luck, LacyLuck, busty, big boobs, dd, JOI, JOE, dress, heels, strip, nude, Jack off encouragement, jack off instructions, jerk off instructions, count down, masturbation instruction, tease, taunt

Video Info

Price:

$7.99

Filesize:

65.0 MB

Length:

6:30

Created:

5/22/12

Nudity?

Yes

DRM?

No

Categories:

Masturbation Instruction
Jerk Off Instruction
JOI
Follow me on twitter: @lacyluck
All Lacy Luck videos are for your private use only.